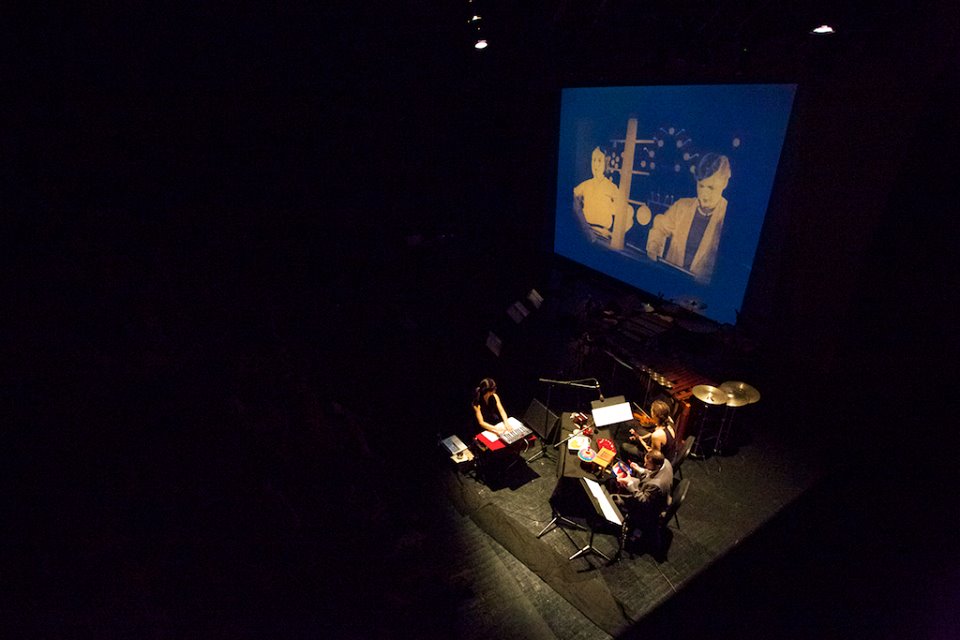 "her madcap music was just right."– LA Times (for Everything Turns)
In conjunction with the German avant-garde artist Hans Richter's exhibit at the LA County Museum titled"Encounters,"  ICE commissioned me to re-score one of Richter's experimental silent films, Everything Turns, Everything Revolves as part of ICE performance at the museum.  This was part of a much larger project, Rescoring Richter, where musicians from a variety of backgrounds set his silent films to live music.
Hudson West Productions was one of the main catalysts behind Rescoring Richter and they made a documentary about my process of setting Richter's film to music. I was very excited to have a clean slate and use so many of my toy instruments. One of the more exciting instruments was a newly-pressed Fischer-Price record that could play in the vintage music box record players.
Watch the silent film with my re-scoring here.
Watch the documentary here.